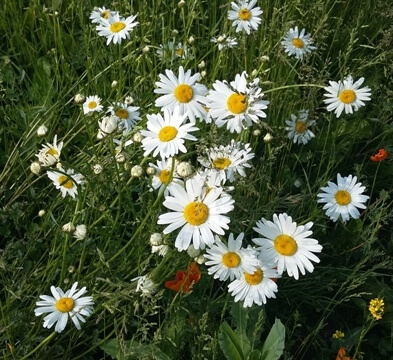 Summer sun is here and the garden is bursting with life! According to this st. charles commercial landscaping company, the combination of a few hot days, interspersed with rain showers, is enough to transform the place into an abundant, productive garden as we see seedlings maturing into the plants we recognise. The last weeks of June are the time to keep on sowing to ensure a plentiful harvest for late Summer and early Autumn. The last few weeks at OxGrow have seen much digging, raking and watering. We have so many plants growing now it can be hard to remember them all! The broad beans are bursting out of their nets but still need a little more time to fully develop. Onions and leeks are steadily ripening and a few strawberries are beginning to weigh down their stems. In addition, the harvest bed is full with potatoes, carrots, parsnips, sweet corn, and cabbages. More recently, salads, tomatoes, cucumbers, squashes and pumpkins have been planted.
Elsewhere in the garden we are excited to be growing some plants from heritage seeds. The aim of heritage seeds is to conserve varieties of vegetable that are no longer widely available. This may be varieties that were grown in earlier periods but are not used in large scale growing. The seeds are collected and maintained by gardeners, farmers or 'seed guardians'. They can then be collected by a seed bank to be redistributed to interested gardeners. Currently we are growing Dudi (Tower Hamlets variety), Achocha and Lablab (Yings variety). The Achocha is a climbing plant that will produce small cucumber-type fruits which can be eaten raw or cooked in stir fries and curries. Dudi (also known as bottle gourd) is also a climbing or trailing vine. It will produce white flowers and fruits which can be eaten when young. Later, the gourds can be turned into pots, instruments or bird houses. Lablab is a bean which also produces beautiful flowers. It will be fun to observe how this interesting and attractive bed of plants develops!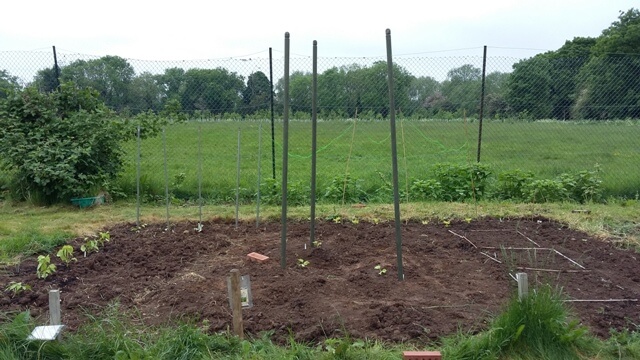 The last few months have seen some new and attractive additions to the OxGrow garden. The new Polytunnel (Polytunnel 2 – the larger one) has created a new space for growing. Currently, we have a few different varieties of tomatoes growing (heritage and otherwise). Soon we hope to take out the staging and dig a middle bed to increase our growing capacity. The pond has created an attractive centre space to the garden with a few reeds and now a solar powered fountain. A few tadpoles have been seen darting about already! As we move further into summer the garden attracts more visitors. It becomes its most relaxed as a social space with people wandering through from Hogacre Cafe. Pleasant weather makes it a wonderful time to enjoy this peaceful corner of Oxford and we have several events coming up. See below for details and this month's newsletters. Nevertheless, the garden needs our attention as sowing, watering, weeding and picking continue! Join us for Wednesday evenings and Sunday afternoons. Remember all are welcome for as little or as long as you like.
Our wormest wishes,
Team OxGrow
June Newsletters: